Operations
·
Hull , Nottingham
·
Hybrid Remote
Software Implementation Consultant
About us:
We are a global supplier of software solutions, using the latest technology to simplify field service management. Building on decades of expertise, we are focused on business acquisitions and organic growth, and currently employ more than 140 people across Europe.

At Asolvi, we applaud professionals who have an opinion behind what they do. We believe in being honest, direct and collaborative.

Serving various industries globally, we are both experienced and well-established in the field service management industry, but we know we don't have all the answers. We are dedicated to the development of our business, and we know that starts with the right people.

We constantly challenge ourselves to learn and collaborate in order to develop effective solutions that we believe in and will also bring future success to our customers.

Our company culture is competitive and dynamic, driven by a true team approach to problem solving. We value forward thinkers who are willing to collaborate and share opinions – no idea is a bad idea and each team works together to decide on priorities and goals. We are committed to always questioning what we do and looking for smarter and more efficient solutions.

The effort each employee puts in is celebrated and rewarded – we want you to be proud of the work you do and of the company you work for. If this sounds like the sort of company you've been looking for, we would love to hear from you.
About the role:
As an Implementation Consultant you will join our growing team in the UK engaging on multiple projects to implement our cloud-based service management solution and working alongside colleagues providing project management, training and diverse data-analytical and technical skill sets.
Working within a small team of like-minded individuals, your proven track record of experience and motivation will enable you to be responsible for working on a number of projects being undertaken within the company, ensuring that consistent methodology and best practice is being followed and that client's expectations are managed and met.
The role provides ample opportunity for professional development in both hard and soft skills including developing Project Management skills and building relationships with new and existing clients.
This role will require travel to all areas of the UK.

What you will be doing:
Working directly with clients to provide training and consultancy
Managing data from a variety of sources to import into our SaaS system
Translating client business requirements into system configurations
Writing reports and designing document layouts in DevExpress XtraReports
Providing technical pre-sales support to the new business and customer contracts teams
Liaising with other team members to ensure consistency of methodology and seeking to improve processes to increase efficiency and customer satisfaction
What you will bring:
Experience working with clients in a business consultancy environment
Commercial awareness
Excellent customer service skills ensuring communication is always maintained with the customer
Proficiency in data manipulation and analysis with reasonable Excel experience
High attention to detail
A mature approach to dealing with clients at all levels
The ability to take ownership of a project through to completion
A willingness and ability to learn and apply new skills quickly
Experience delivering projects to deadlines through the application of time management
Teams

Locations

Remote status

Hybrid Remote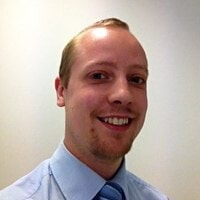 Contact
Tim Manders
UK&I Projects Team Manager – Operations
Who are we looking for right now?
Operations
·
Hull , Nottingham
·
Hybrid Remote
Software Implementation Consultant
Loading application form