Operations
·
High Wycombe
·
Hybrid Remote
Software Support Technician
Job Role: Software Support Technician
Location: High Wycombe
Salary: £30K

About us:
We are a global supplier of software solutions, using the latest technology to simplify field service management. Building on decades of expertise, we are focused on business acquisitions and organic growth, and currently employ more than 140 people across Europe.

At Asolvi, we applaud professionals who have an opinion behind what they do. We believe in being honest, direct and collaborative.

Serving various industries globally, we are both experienced and well-established in the field service management industry, but we know we don't have all the answers. We are dedicated to the development of our business, and we know that starts with the right people.

We constantly challenge ourselves to learn and collaborate in order to develop effective solutions that we believe in and will also bring future success to our customers.

Our company culture is competitive and dynamic, driven by a true team approach to problem solving. We value forward thinkers who are willing to collaborate and share opinions– no idea is a bad idea, and each team works together to decide on priorities and goals. We are committed to always questioning what we do and looking for smarter and more efficient solutions.

The effort each employee puts in is celebrated and rewarded – we want you to be proud of the work you do and of the company you work for. If this sounds like the sort of company you've been looking for, we would love to hear from you.
About the role:
As a software support technician, you will be joining an established team to compliment and support the existing team members. Working with customers to analyse, troubleshoot and resolve issues experienced with our cloud-based service management solution, you will be their first port of call when seeking assistance.
Your proven track record working in a customer-facing technical service role will enable you to be responsible for progressing inbound tickets and either finding a resolution or escalating to the senior support technicians for further investigation. As a self-starter, you will constantly be seeking to enhance your technical and product knowledge to be able to provide the best possible advice and support.
The role provides plenty of variety and interest, as well as the opportunity for professional development in all areas of your career including building excellent working relationships with our large and varied customer base.
What you will be doing:
Assessing, investigating, resolving and escalating inbound support requests
Scoping and designing reports using SSRS
Conducting the necessary steps to replicate reported problems and then submit the relevant details to the engineering team for resolution
Communicating with customers using the most appropriate route whether that is picking up the phone or messaging via our ticketing system
Ensuring all issues are responded to within the relevant SLA period
Assist with performing installs, maintenance and upgrades on our hosted software platform
What you will bring:
Experience working with customers in a technical support environment
An enthusiastic, friendly and approachable manner
Attention to detail and an analytical mindset
A willingness and ability to learn and apply new skills quickly
Experience working with SQL datasets and constructing queries
The ability to communicate clearly and effectively
Teams

Locations

Remote status

Hybrid Remote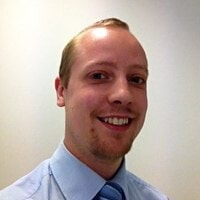 Contact
Tim Manders
UK&I Projects Team Manager – Operations
Who are we looking for right now?
Operations
·
High Wycombe
·
Hybrid Remote
Software Support Technician
Loading application form